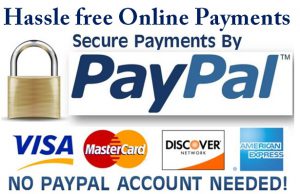 Why wait for Cheque/Drafts clearing time. Make payment today and get your item next day.
We want to make easy to our customers to pay their invoices through all major credit and debit cards. We use Secure PayPal payment gateway for invoice payments. It is fast and simple ways to pay.
Just email or call us to get your invoice link to make the payment. It's simple.