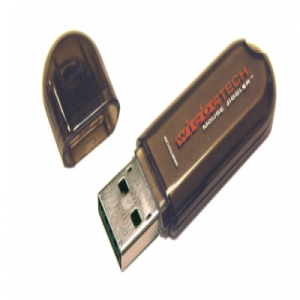 Use a CRU® WiebeTech® Mouse Jiggler™ to prevent a computer from going to sleep while you work or play. This plug-and-use device creates constant mouse activity, so your computer won't go idle and trigger a sleep mode or screen saver-eliminating the need to log in repeatedly.
Computer forensic investigators use Mouse Jigglers to prevent password dialog boxes from appearing due to screensavers or sleep mode. With many computer hard drives now employing full-disk encryption, such modes can greatly increase the time and cost of a forensic investigation. When combined with a WiebeTech HotPlug™, investigators can transport a running computer without shutting it down or worrying about logging in.
IT professionals use the Mouse Jiggler to prevent password dialog boxes due to screensavers or sleep mode after an employee is terminated and they need to maintain access to their computer.
If you're giving a presentation, or just watching a movie, and you don't want your screensaver constantly popping up, the Mouse Jiggler is the perfect device.
Prevent a computer from going to sleep while you work or play
Temporarily deactivates screen savers for presentations
No software required
Works like an ordinary mouse
Forensic Use: Pair with HotPlug
To purchase please visit Forensic Store